Staffpoint for Construction and Home Improvement
Workers are looking for ever more flexibility just as project deadlines are getting tighter than ever. 
Putting together crews by sheer force of will is no longer an option. Manage your crews, schedules and projects without compromises. 
Dynamic scheduling lets you build cohesive teams without forcing staff to work when they can't
Let Staffpoint call, text and email when you need replacements or additional team members
Automatic check in and on site check out let's you know who is coming and going
Scheduled from teardown to cleanup.
Use Staffpoint's Regular or Recurring Schedule features to build the schedule for the entire duration of your project. 
Staffpoint shows you the number and type of roles you need to fill and makes it easy ensure you have the right person for the role and all the work is getting done. 
Staff can easily understand the upcoming workload by using the mobile app to see schedule changes in real time, review instructions, or read notes.
Regular schedule view let's you see what trades you will have on site. See at a glance total number of employees, hours slotted and total hours scheduled.
One-click replacement finder.
Sick days, vacation days, and unexpected absences all happen. Sometimes you need to quickly find a replacement, which is often easier said than done. You can't afford to hold back a whole team because a few pipes need fitting or you're waiting on a device box to be installed.
With Staffpoint, you can easily search for available and qualified staff to fill roles. By using filters, you can find the tradesperson with the right combination of skills, compensation expectations and availability.
Staffpoint can make it even easier by automatically contacting available staff by phone, text or email.
When you need a certain job done so the work can continue, one click on Staffpoint will find a qualified and available replacement and can call and text them immediately.
Build up trust with 100% attendance tracking
No more guessing about the whereabouts of your crew members. 
Let staff autonomously check in to job site using their phone with just one click. The GPS is only used when the check in happens so it saves, data, battery and privacy concerns. 
When the work is done another click and Staffpoint will automatically confirm their location and time they "punched out", so no more timesheets. 
If you need a bit more confirmation, your crews can get a signature from their supervisor or other authorized person to confirm their hours. More. 
Keep tabs on attendance and be the first to know if someone is missing. 
Import or export data between the world's leading software systems.
Your hiring problem is

really

mostly

a scheduling problem.
Constantly looking for new candidates is not the answer. You have qualified staff, you just need to make use of their skills!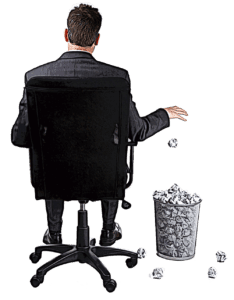 Staffpoint helps you optimize your workforce. Here's how:
Suggests the least scheduled staff for open assignments.
Reminds staff to update their availability for more hours.
Enables staff to work multiple role types.
Empowers staff to manage their schedule from anywhere.