Optimizing Hospital Staffing in Ontario.
For the last decade, Staffpoint has been used by healthcare staffing agencies to help every Ontario hospital get the staff they need. Since March 2019, Ontario hospitals have been using Staffpoint to better manage their staff across units.
Help hospitals reach their full potential.
Premier Ford, please take a few minutes to see what Staffpoint can do for Ontario hospitals, staff, and their patients. 
During COVID-19 and into the future.
Staffpoint empowers hospitals to make better use of their workforce. During and the COVID-19 pandemic and into the future, hospitals can make sure every unit is staffed appropriately while keeping costs down and caring for Canadians. 
P.S. Staffpoint can help vaccine clinics too!
To discuss further please contact us at 905-270-9974 x10, or via this

Import or export data between the world's leading software systems.
Your hiring problem is

really

mostly

a scheduling problem.
Constantly looking for new candidates is not the answer. You have qualified staff, you just need to make use of their skills!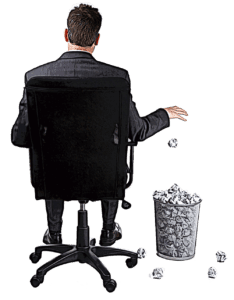 Staffpoint helps you optimize your workforce. Here's how:
Suggests the least scheduled staff for open assignments.
Reminds staff to update their availability for more hours.
Enables staff to work multiple role types.
Empowers staff to manage their schedule from anywhere.