The calendar... re-imagined
A more demanding working world calls for a better way to manage team schedules.
There are many scheduling programs. Only one Staffpoint.
Most scheduling programs are just digital versions of what's hanging in the manager's office. Staffpoint works differently. Instead of simply showing you who is scheduled to work, Staffpoint suggests who on your team is available and qualified for the assignment.
Now, you can fill the gaps without the guesswork. Faster than ever before.
Stop stressing over filling shifts. Simplify scheduling.
The time-consuming task of "doing the schedule" usually falls on the shoulders of the one person that knows staff availability. Relying on one person to know all this information and create the schedule creates a bottleneck, forcing you to put everything on hold until the schedule is ready.
With Staffpoint's easy-to-use color-coded interface and suggestion-based system, anyone can create the schedule. Our software gives you the power to set rules for scheduling to ensure anyone can create the schedule the way you would.
Everything you need to know to start:
Colour codes: Red are open assignments, Blue are booked and Green completed.
Rules: tell Staffpoint how to rank suggestions by setting rules such as exclusions, distance, rest between shifts, and overtime thresholds
Filters: quickly find what you need by changing your view to see shifts to fill, upcoming booked, waiting to check in, location, and more
Intelligent, suggestion-based scheduling.
For each open assignment, Staffpoint will search your database and present a ranked list of available & qualified staff. Trust that Staffpoint suggestions are:
100% accurate – no need to worry about exclusions, qualifications, or number of hours worked. Staffpoint keeps track of everything
Ranked to perfection – have a few candidates available for a shift? Staffpoint will rank them for you based on rules you set
Up-to-date – Staffpoint monitors changes and updates ranking in real-time
Last-minute shifts to fill? No longer a problem.
Staffpoint's unique scheduling dashboard is intuitive and easy to use, making last-minute changes easy to handle.
See new assignments as they come in, and direct them to automatically dispatch or fill them manually
Copy and paste assignment details from week to week
Reserve an employee for a shift while you try to get a hold of them
Let Staffpoint contact staff for you – no calling around needed
Quickly filter your view by open shifts, by waiting to check in, by personnel type, by location, and much more.
Once your schedule is set, you can import or export data between the world's leading software systems.
Your hiring problem is really a scheduling problem.
Constantly looking for new candidates is not the answer. You have qualified and willing employees, you need to make use of their skills!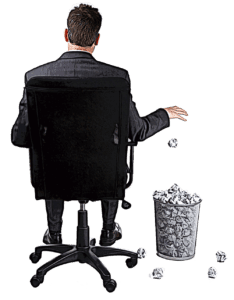 Staffpoint helps you optimize your current workforce by:
Showing you the least scheduled staff at the top of your list
Reminding personnel to set their availability – helping them get more shifts!
Enabling personnel to work multiple role types
Letting your team manage their schedule and availability from anywhere